A Closer Look at the Microsoft Edge Release Schedule During the Pandemic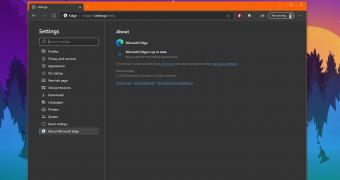 Microsoft Edge is using the same engine as Google Chrome, so Microsoft and Google are now working together on many of the Chromium improvements that end up powering the two browsers.
And at the same time, the two companies have also aligned their releases to match updates brought to the Chromium engine.
A few days ago, Google announced that Chrome would skip version 82 completely due to the coronavirus outbreak, as the company wants to give developers fewer things to worry about when it comes to major updates. The updated schedule technically means the next major Chrome release wouldn't include anything else than critical security patches and bug fixes.
Microsoft has thus decided to update its Edge release calendar as well to align with Google's.
First and foremost, let's see how Microsoft updated Edge before the pandemic: