Download PicsArt for Windows
Some of the links in this post are affiliate links. This means if you click on the link and purchase the item, I will receive an affiliate commission at no extra cost to you. All opinions remain my own.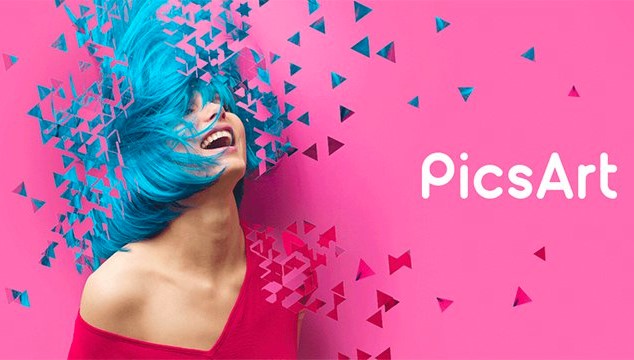 Hello everyone, you can download PicsArt for Windows 11 and experience an under the radar photo editor that I just happened to come across literally by accident, I didn't even mean to click on it when I was browsing the Microsoft Store but now I am glad I did.
Today we will highlight some reasons why we think you should go ahead and give PicsArt a try. PicsArt, PicsArt Photo Studio to be exact, is a very popular software on both Android and iOS and it has now made its way to us Windows 11 users who still love to do our photo editing on laptops and desktops. What I personally like about PicsArt is that it is constantly updated with the latest effects and photo manipulation features that are needed in this social media era we live in. If you want to make posters for your fb or instagram etc, this app does just that, and it comes with already pre-made templates that save a ton of time incase you want to do something that many people around the world have already done. With that said, when you are ready, try PicsArt and let us know what you think about it in the comments below, it is free and it's small in size, I think most of you might really like it.
Install PicsArt on Windows
Download PicsArt Photo Studio for Windows 11
What is PicsArt?
PicsArt Photo Studio is an easy-to-use photo editor, collage maker, and a powerful drawing tool with millions of users around the world who share their amazing creations. It's perfect for anyone who wants to use their Windows 11 devices to make facebook ads, instagram posters, tiktok photos, pinterest pins, twitter headers and much more.
Show off your awesome edits on Instagram using #picsart for a chance to be featured!
PicsArt's Features:
Transform your images in seconds using our amazing Magic effects.
Give your images depth using double overlays.
Adjust the color of your pictures and make other design adjustments.
Get a hand-drawn outline of your portraits with popular Sketch effects.
Create unique double exposures by layering images together.
Try trendy filters, including an exclusive collection for Windows users.
Paint your own picture with our awesome brushes.
Use premium Polygon tool to add cool geometric shapes over your images.
Use Background Eraser to remove clutter from your photos in one tap.
Access easy-to-use templates for every holiday, occasion, and celebration.
Add text to photos with hundreds of stylish fonts.
Warp space and time in two simple steps with the Pixel Stretch tool.
Bring all your special moments together in our Collage Maker.
Layer images to create multi-dimensional works of art.
PicsArt Screenshot
PicsArt Video
You might also enjoy another highly rated photo editor: PhotoScape X Pro for Windows.