Microsoft Might Be Pushing Edge Browser a Little Too Aggressively on Windows 10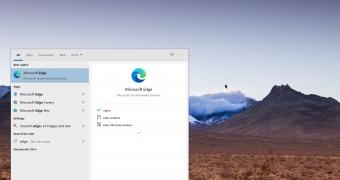 Microsoft officially launched the new Chromium-based Microsoft Edge browser in early 2020, allowing users to download the stand-alone installer to run the app on Windows and shortly after that on macOS too.
The rollout of the browser has since advanced, and recently the software giant kicked off the rollout via Windows Update, thus pushing the new Edge as an automatic update on Windows 10 devices.
This made many call it a "forced update," albeit as I told you not a long time ago, it's not.
But on the other hand, the approach that Microsoft has been using for pushing Microsoft Edge on Windows 10 devices is considered to be quite aggressive, and I'm seeing more and more reports in this regard. For example, here's what customers think is wrong about this automatic rollout: