Mozilla Thunderbird 102.1.1 Now Available for Download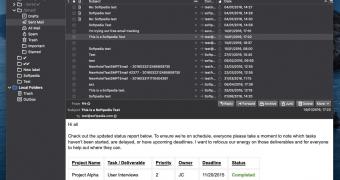 A new version of Mozilla Thunderbird has just received the go-ahead, with users now allowed to get it as a direct download.
In other words, Thunderbird version 102.1.1 isn't available as an upgrade from version 91 or earlier, but the dev team is already working on making the update available via the built-in auto-update engine.
The changelog comes with lots of fixes, and the most notable change is that the OpenPGP Key Manager will now clear the selected keys after a deletion is performed.
So many fixes
But when it comes to the fixes that are bundled with this new Thunderbird update, there's a lot you're going to find in version 102.1.1.
For example, the dev team says it managed to fix the issues that made Thunderbird unusable on macOS, while also addressing the excessive CPU usage when opening the Settings page.
There are lots of goodies for the integrated OpenPGP support as well, as it follows: