New Surface Duo Update Goes Live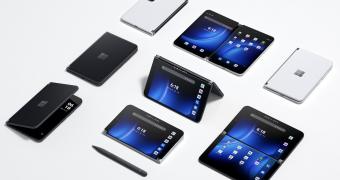 Microsoft is now an Android device manufacturer, and just like the likes of Samsung and Google, the software giant ships frequent updates with bug fixes and new features.
The latest firmware update for the Surface Duo and the Surface Duo 2 doesn't bring much to users out there, with Microsoft explaining that it focused mostly on the security improvements that Google itself detailed in the November 2022 Android Security Bulletin.
The new firmware versions are 2022.817.13 for the Surface Duo and 2022.817.23 for the Surface Duo 2.
On the other hand, there's much better news if you use the Surface Duo on AT&T. The company started the rollout of Android 12L, the new operating system that includes so many new features and improvements.
Microsoft highlights the following features that are now becoming available for Surface Duo users on AT&T: