The Best Windows 10 Antivirus to Use While Working from Home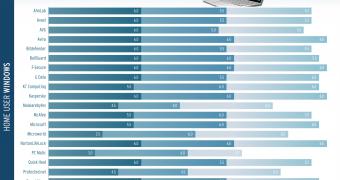 Pretty much the entire world is working from home these days due to the new coronavirus outbreak, but at the same time, cybercriminals are fairly busy as well in their struggle to compromise out devices.
Running up-to-date antivirus is very often an easy way to block an important share of malware, and the researchers over at German institute AV-TEST have conducted a new series of tests in January and February to determine the best security products for Windows.
As usual, they tested each application for protection, performance, and usability, offering a maximum of six points for every category.
Needless to say, the leading security vendors continue to top the charts, so if you're looking for a powerful antivirus product, the following solutions received the maximum score of 18 points: