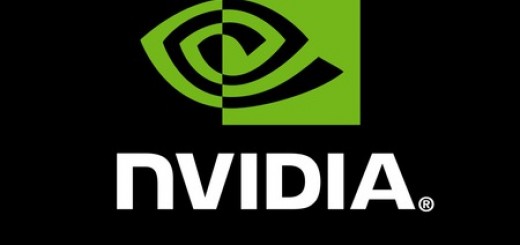 Hello on this page you will find the latest Nvidia Drivers for Windows 10. Don't worry about downloading the wrong Acer drivers for your Windows 10 laptops and Desktops, we only share official download links from Acer themselves.
You will be able to download Nvidia GeForce Drivers, Nvidia Video Cards, Nvidia Windows 8 Drivers, Nvidia Network Cards, and Nvidia Windows 10 Drivers. We made sure to make this process easy and even a little bit of fun for you as you browse.
About Nvidia
Nvidia Corporation (commonly referred to as Nvidia, stylized as NVIDIA, nVIDIA or nVidia) is an American worldwide technology company based in Santa Clara, California. Nvidia manufactures graphics processing units (GPUs), as well as system on a chip units (SOCs) for the mobile computing market. Nvidia's primary GPU product line, labeled "GeForce", is in direct competition with Advanced Micro Devices' (AMD) "Radeon" products. Nvidia also joined the gaming industry with its handheld Shield Portable and Shield Tablet, as well as the tablet market with the Tegra Note 7.
In addition to GPU manufacturing, Nvidia provides parallel processing capabilities to researchers and scientists that allow them to efficiently run high-performance applications. They are deployed in supercomputing sites around the world. More recently, Nvidia has moved into the mobile computing market, where it produces Tegra mobile processors for smartphones and tablets, as well as vehicle navigation and entertainment systems. In addition to AMD, its competitors include Intel and Qualcomm.
Supported Windows 10 Nvidia Graphics Cards
Here is a list of currently supported Nvidia graphics cards below:
900 Series: GeForce GTX TITAN X, GeForce GTX 980, GeForce GTX 970, GeForce GTX 960
700 Series: GeForce GTX TITAN Z, GeForce GTX TITAN Black, GeForce GTX TITAN, GeForce GTX 780 Ti, GeForce GTX 780, GeForce GTX 770, GeForce GTX 760, GeForce GTX 760 Ti (OEM), GeForce GTX 750 Ti, GeForce GTX 750, GeForce GTX 745, GeForce GT 740, GeForce GT 720, GeForce GT 710, GeForce GT 705
600 Series: GeForce GTX 690, GeForce GTX 680, GeForce GTX 670, GeForce GTX 660 Ti, GeForce GTX 660, GeForce GTX 650 Ti BOOST, GeForce GTX 650 Ti, GeForce GTX 650
Download Windows 10 Nvidia Drivers
Remember to like our facebook and our twitter @WindowsMode for a chance to win a free Surface Pro tablet every month!
Quick Links: What is Azure? | Upgrade To Windows 10 Free | What Is Windows 10? | What Is Windows Server 2016? | What Is Microsoft Edge? | What Is HoloLens? | What Is A Surface Hub? | What Is A Surface Pro? | Download Surface User Manuals | What Is A Surface Tablet? | BLU Windows 10 Phone | Canadian Girl Wallpaper | Download Cute Dog Wallpapers | Download Australian Girl Wallpapers | Top 5 Antivirus Apps For Windows 10
Today's Popular Microsoft Article: Top 5 Free Windows Web Hosts