Azure Tools: Your Guide to Mitigating Cloud Adoption Challenges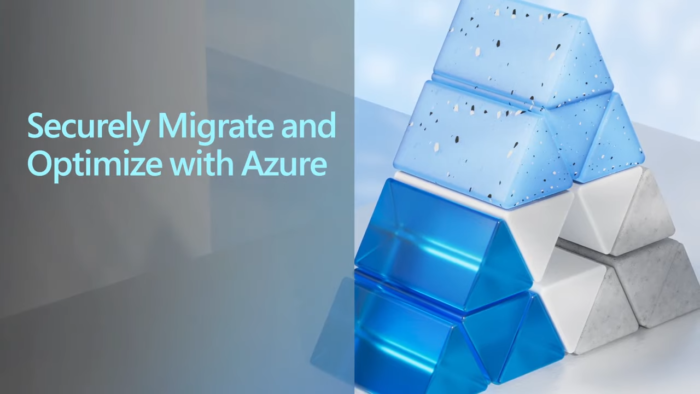 Hello everyone, on this post we will list some ways that help you get the maximum value for your moving your business or organization into the cloud while at the same time optimizing your migration to lower the costs of your cloud migration and lower the stress levels and complicated mess that comes with it. You can't beat that right?
I have this video below by Microsoft themselves where you video will break down how you can use Azure to achieve maximum optimization and ease your migration into this new cloud era that is here to stay along with Ai. Below the video we have also broken down the most important points about the video and summarized it for those of you who don't want to watch the entire video and prefer to just read about what is being said. I through highly recommend you watch the video because they highlight some interesting and unique facts and graphs that might come in handy to you for your business or organization later on.
[ Try Azure Migrate today for free ]
Migrate and Optimize with Azure
The Importance of Optimization in Cloud Migration
Optimization is key to getting the most value from your cloud investment during migration to realize your business goals, including accelerating growth, driving sustainable innovation, and realizing cost benefits of the cloud.
Optimization should be included from the moment you start planning your migration to the point that you're deploying workloads and beyond.
The Role of Cost Management
Cost management is one of the most important things an organization can do to ensure successful migration and ultimately digital transformation.
Azure guidance, offers, and tools can help mitigate common challenges such as loss of financial control and increasing cloud spend.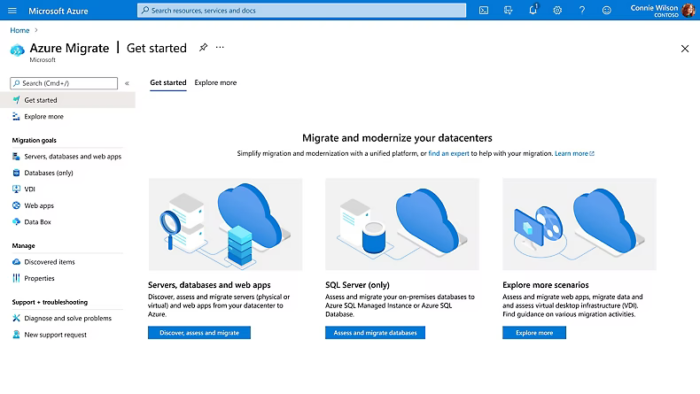 Setting Up a Secure and Cost-Effective Cloud Environment
Giving proper consideration to how you'll set up your cloud environment ensures that your workloads are secure, reliable, cost-effective, and sustainable.
Microsoft provides technical guidance and tools such as the Azure landing zones and Well-Architected Reviews to help design, build, and manage cloud environments and workloads according to your unique business needs.
Financial Practices and Tools for Cost Reduction
Implementing financial practices can improve migration costs. Tools like Azure's savings opportunities, Azure Hybrid Benefit, Reserved Instances, and Azure savings Plan for Compute can significantly reduce migration costs.
Microsoft joined the FinOps Foundation to promote best practices for managing and optimizing cloud costs.
The Cloud Adoption Framework is a set of best practices that can support a planned, cost-effective cloud migration.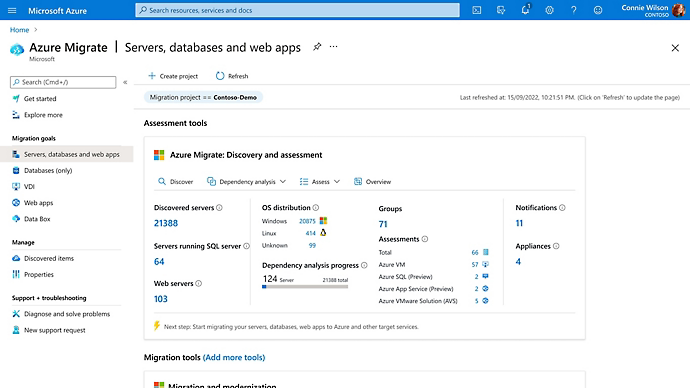 Azure Advisor and Microsoft Cost Management
Azure Advisor is a tool that analyzes your deployed resources, configuration, and usage patterns to provide personalized recommendations to reduce cost, improve performance, security, and availability.
Microsoft Cost Management is a suite of tools that help you monitor, allocate, and optimize the cost of your workloads.
Azure Landing Zones and Training Resources
Azure landing zones are critically important to set up your cloud environment because they enable you to design and build workloads that are reliable, secure, and cost-efficient.
Microsoft provides training resources on Microsoft Cost Management, Azure Advisor, and Azure landing zones to help users optimize their cloud investment.
Remember to also check out Azure Cognitive Search.