Download Halo Theme for Microsoft Edge
Hello everyone, you can download Halo theme for Microsoft Edge and experience one of the most popular and currently trending themes and for a good reason. I tried out this theme just a few minutes ago and it really does make you feel like you are in the game, it's stunning and the cool deep-night ocean blue color is soothing and at the same time it sort of makes you wonder what really is up there in the sky? This is a great theme for anyone who loved the Halo game and even for those of you who love space and stars. Let us know in the comments what you think about it, if you decide to try it.
Halo Theme Description
"Personalize Microsoft Edge with a new browser theme inspired by the Master Chief's adventures on the mysterious alien ringworld known as Halo. This theme changes the look and feel of your browser and the new tab page to create a beautiful and immersive visual experience inspired by the game."
Halo Theme Screenshot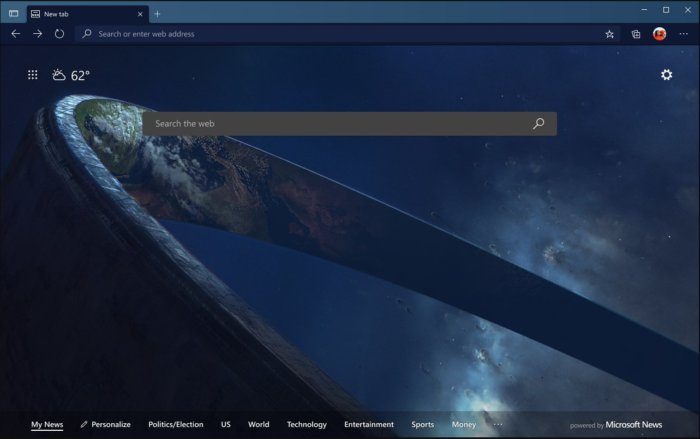 How to install Halo Theme
To install this awesome and highly requested theme brought to you by Microsoft themselves, visit the link below:
You can also check out the Satin Stacks theme for a different vibe.