Some of the links in this post are affiliate links. This means if you click on the link and purchase the item, I will receive an affiliate commission at no extra cost to you. All opinions remain my own.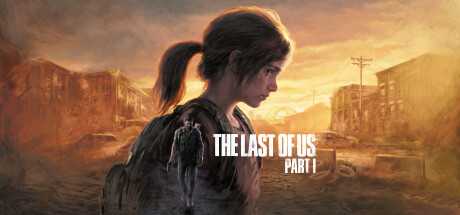 Hello everyone, you can download The Last of Us Part 1 for Windows 11 and experience playing the action zombie survival game with improved graphics and enhanced gameplay.
Today we will highlight some reasons why we think you should definitely try this game on your Windows PC and see what the fuss is all about for yourself. I am sure most of you have heard, the official release of this game for the PC didn't go as planned and it has been plagued with bugs, it's release is almost as as bad as the release for CyberPunk 2077 for Windows, keywords, almost. PC gamers like myself first noticed the game would constantly crash, sometimes during launch and sometimes in the middle of the game, that can be very annoying to say the least, but, lets not just focus on the negative, luckily the company behind the porting of this game, Iron Galax and the developers Naughty Dog are working day in and day out by releasing several patches and updates to fix the major issues. I am going to give them the benefit of the doubt that they will eventually fix most of the major issues, and already I can see the Steam rating improving every few hours thanks to the patches. Either way, I managed to spend a few hours playing the game on PC and I am simply waiting for the Mods for this game to be released, I think the Steam modding community is one of the best, if not the best modding community in the world so that is where my hope lies. I have already played and finished this game on my PlayStation 4 so I more so looking forward to new content like new DLC's and such, but that's just me.
If you choose to give this game a try, we would love to hear your thoughts in the comments section below.
The game may be included for free if you have a PC Gamepass
Install The Last of Us Part 1 on Windows
Download The Last of Us Part 1 on Windows via Steam
What is The Last of Us Part 1 game about?
The Last of Us Part 1 is a game that works on your Windows 10 and Windows 11 computers. The Last of Us Part I PC release brings with it plenty of PC features to bring Joel and Ellie's tense and unforgettable journey to life. This version of The Last of Us Part I is optimized for PC with PC-centric quality-of-life enhancements. Part I will feature AMD FSR 2.2 support, Nvidia DLSS Super Resolution support, VSync and frame rate cap options, and a host of features designed specifically for PC, including adjustable Texture Quality, Shadows, Reflections, Ambient Occlusion, and more unique features that are geared towards the PC version like the complete The Last of Us single-player story and fan favorite prequel chapter, Left Behind, which explores the events that changed the lives of Ellie and her best friend Riley forever.
The Last of Us Part I PC Features:
The PC version is optimized with quality-of-life enhancements, including AMD FSR 2.2 support, Nvidia DLSS Super Resolution support, VSync and frame rate cap options, and adjustable graphics settings.
The game supports true 4K resolutions and ultra-wide monitor support for 21:9 Ultrawide and 32:9 Super Ultrawide aspect ratios.
3D audio support is included for an immersive experience.
AMD Fidelity FX Super Resolution 2 is implemented to boost framerates and deliver high-quality, high-resolution game experiences.
Peripheral support includes DualSense and DualShock 4 controllers, a wide range of other gamepads, and keyboard and mouse, along with full control remapping, primary and secondary bindings, and an adaptive mode.
The PC version includes The Last of Us Part I's accessibility features.
The Last of Us Part 1 Gameplay Screenshots
The Last of Us Part 1 Gameplay Video
The Last of Us Part 1 PC Requirements
Minimum OS: Windows 10 64-Bit or Windows 11 64-Bit
CPU: AMD Ryzen 5 1500X, Intel Core i7-4770K or better
RAM: 16 GB RAM or better
HDD: 150 GB HD space (SSD recommended)
Graphics: AMD Radeon RX 470, AMD Radeon RX 6500 XT, NVIDIA GeForce GTX 970 , NVIDIA GeForce GTX 1050 Ti or better
Video Memory: 4 GB VRAM or better
DirectX: DirectX 12 or better
Sound Card: DirectX Compatible
You can also try and play Armored Core VI: Fires of Rubicon.