Download Fifa 23 for Windows
Some of the links in this post are affiliate links. This means if you click on the link and purchase the item, I will receive an affiliate commission at no extra cost to you. All opinions remain my own.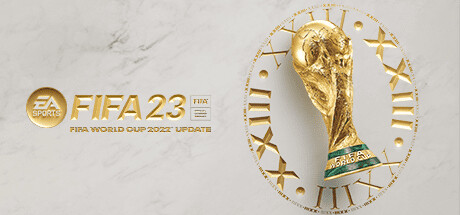 Hello everyone, you can download Fifa 23 for Windows 11 and experience an improved football game with better and stable gameplay, more tactics and improved graphics.
Today we will highlight some reasons why we think you should definitely give this game a chance on your Windows 10 or Windows 11 computers. I a huge sports fan, it's not even a secret, just look around the website and you will find plenty of sports related content including of course Madden 2023 and NBA 2K23, both games including this Fifa game, I literally play them all every single week, in fact, as soon as I am done posting this, I will load up NBA 2K23, I am in the mood to score some buckets lol. Anyway, back to Fifa, as we are enjoying the 2022 Qatar World Cup, Fifa introduced their latest edition to the long running EA Sports Fifa Franchise which has actually renamed itself to EA Sports FC starting in 2023 because of some naming rights issues with Fifa, which is just another way of saying Fifa and EA couldn't agree to go forward because of money issues, as always. Besides that, the game is an improvement from last year, graphic wise it's not that big of an improvement and gameplay honestly didn't change too much either, we did get an introduction of new tactics for your teams as you play, multiplayer seems smoother and you get the free 2022 World Cup game mode which lets you play and follow the world cup tournament with the official teams, coaches and players. I mostly play single player so if you want more details on multiplayer and the other mods, just keep reading, I haven't forgotten you guys. With that said, let us know in the comments what you think about this game if you decide to try it, is it better than the previous Fifa's? Is it just another roster update? Let us know.
Install Fifa 23 on Windows
Download Fifa 23 on Windows via Steam
Download Fifa 23 on Windows via MS Store
What is EA Sports Fifa 23 Game About?
Fifa 23 is a game that you can play on your Windows PC that comes with the new HyperMotion2 Technology that delivers even more gameplay realism, both the men's and women's FIFA World Cup coming to the game as post-launch updates, the addition of women's club teams, cross-play features and more. Experience unrivaled authenticity with over 19,000 players, 700+ teams, 100+ stadiums, and over 30 leagues.
Fifa 23 Features:
AI Tactical Awareness.
Advanced Impact Physics.
Power Shots.
World Cup game modes.
FUT Moments.
Modernised HyperMotion2 technology.
Women's football club teams introduced.
Fifa 23 Gameplay Screenshots
Fifa 23 Gameplay Video
Fifa PC Requirements
Minimum OS: Windows 10 64-Bit or Windows 11 64-Bit
CPU: Intel Core i5 6th Gen or better or AMD Ryzen 5 1600 or better
RAM: 8 GB RAM or better
HDD: 120 GB HD space
NVIDIA GeForce GT 1030 (DDR4) or AMD Radeon RX 550 or better
Video Memory: 2 GB VRAM or better
DirectX: Requires DirectX 12 compatible system
Sound Card: DirectX Compatible