Some of the links in this post are affiliate links. This means if you click on the link and purchase the item, I will receive an affiliate commission at no extra cost to you. All opinions remain my own.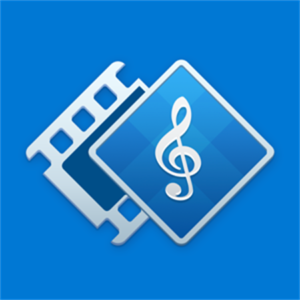 Hello everyone, you can download HD Movie Maker PRO for Windows 11 and Windows 10 and experience one of the most popular video and music editors available. In fact, as we are typing this, HD Movie Maker pro is currently the most popular video editor from the Microsoft Store, impressive.
Today we will highlight some reasons why we think you should go ahead and give this some what under the radar app a chance. I say under the radar because most Microsoft or video editing blogs barely mention it, in fact, if you would google the top video editors, HD movie maker pro would most likely NOT be on the list, at all. Why is it like this? I think for a few reasons, one, the name is too direct, almost like those fake software programs that were popular in the mid to early 2000s. If they named this app something else, it would probably get a bigger boost in terms of coverage, but none the less, the average users know this program and they actually love it and I do too after playing around with it for the past 3-4 days. It's much better than it sounds and it's quiet smooth, even when I tried it on my old i3 3th generation Lenovo laptop which comes with standard 4G ram(DDR3). The app loaded fast enough and I was able to do some heavy editing, granted the PC I was using isn't ideal for editing big files but hey, it worked for the testing purposes. Kudos to the programming team behind this software. With that said, let us know in the comments below what you think about this video editor, is it worth the price? By the way, it is a one-time payment, meaning you don't have to pay again once you buy it, the future updates are free according to developers.
Install HD Movie Maker Pro on Windows
Download HD Pro Movie Maker for Windows 11/10
What is HD Movie Maker Pro About?
HD Movie Maker – PRO is an app on Microsoft Store that allows you to edit videos or to make movies from your photos, video clips, and music. It provides a wide range of basic and advanced video editing functions including trim video, split video, join video, add text and photo overlay, as well as voice over, visual effects, video stabilization, video overlay, green screen effect, transition effect, record screen, among many others.
Designed with focus-on-productivity and simple-to-use principles, HD Movie Maker – PRO has been enjoyed by millions of users for making home videos, school assignments, product demos, or Facebook/YouTube/TikTok videos.
HD Movie Maker Pro Features
Make movies from user's video clips, photos, music.
Overlay text captions, emoticon, photos, sound clips on video clip.
Pan-tilt effects for still photos.
Photo enhancement filters.
Professional transition effects for photos and videos.
Background music (built-in or from the user library).
Soundtrack editor with audio clip trimming, fading-in and fading-out effects.
Record voice over.
Adjust audio volume for video clips and background music.
Make video with WVGA, HD, Full HD, and 4K quality.
Save video to MP4 (H624), MP4 (HEVC/H265), or WMV video formats.
Customizable video output settings: bitrate, output format, hardware/software encoder mode.
Two modes of operation: movie project and quick tools.
Video editing quick tools: trim video, split video, rotate video, crop video, join video, overlay video, convert video, mute video, extract music, green screen, record screen and others…
Slow motion effect, from 0.125x to 8x speed.
Support most popular media formats: mp4, wmv, mkv, mov, avi, mpeg, mpg, mts, jpg, png, gif, mp3, m4a, wav. (Note: the media file must be supported by Windows 10's Photos or Movies & TV apps.)
Convert any video file to supported format by using the free bundled Video Converter.
Support HEIC photos with the free bundled HEIC Photo Converter.
Automatic transcoding for some selected video format.
HD Movie Maker Pro Screenshots
HD Movie Maker Pro Video
System Requirements
Operating System: Windows 10 or Windows 11
Space: At least 900 MB
Memory: At least 4GB Ram