Download The Blackout Club for Windows
Some of the links in this post are affiliate links. This means if you click on the link and purchase the item, I will receive an affiliate commission at no extra cost to you. All opinions remain my own.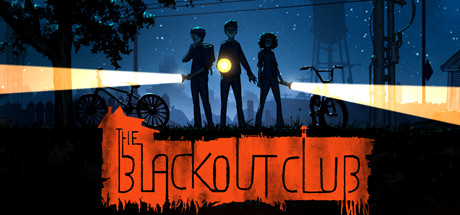 Hello everyone, today you can download The Blackout Club for Windows 11 and play one of the most unique and certainly interesting games available. This game was released less than 24 hours ago and it is already the most popular Windows game according to Steam.
Today we will highlight some reasons why we think you should give this game a try. The Blackout Club was both developed and published by a company known as Question. This game is labeled as an action and horror game that comes with multiplayer support as you play in first person. I have been playing this game for the past 2 hours and it is captivating to say the least especially with the graphics and gameplay. It really feels like you are in a movie, it really reminds me of the Netflix original Stranger Things TV show. Not only because you are playing as a teenager in this game but also the whole small town vibe and mystery thing. If you are looking for a game that will get you hooked with a great story line and fun multiplayer, this action and horror game might be perfect for you to try today. Let us know in the comments if you decide to try and what you think about it.
Install The Blackout Club on Windows
Download The Blackout Club For Windows 11
What Is The Blackout Club Game About?
The Blackout Club is a first-person co-op horror game centered around a group of teenage friends investigating a monstrous secret beneath the skin of their small town. Every night, everyone in town gets out of bed and sleepwalks. In the morning, they wake up with no recollection of what happened or where they were.
Some teenagers in this town woke up during a few of these "Blackouts" themselves, finding themselves in the woods or on train tracks with no idea how they got there. When they tell their parents, their teachers, the police… no one believes them. Taking matters into their own hands, they formed a club – The Blackout Club – to get to the bottom of it. Unfortunately, the recent disappearance of a close friend means that the sleepwalking isn't just strange, it could be deadly.
You and your friends must team up to overcome the powerful forces that are arrayed against you. Using tools such as drones, noisemakers, and grappling hooks, you will outwit and outmaneuver the adults while attempting to obtain and record evidence that will prove what is happening to the rest of the world. With procedural elements that change goals, enemies, loot and more, no two nights in the neighborhood will be the same.
Gameplay Features
A Modern Horror Setting To Explore: A beautiful and modern neighborhood full of houses, woods, and a very mysterious subterranean network of tunnels.
Cooperative Gameplay: Drop-in/Drop-out multiplayer sessions for 1-4 players.
Each Night A New Adventure: Missions are procedurally-generated and vary according to player level and progress. Enemy Patrols, Loot Placement, Mission Objectives, Environmental Obstacles, and other aspects of each night's mission are never the same twice for a high amount of replayability.
Richly-Simulated World Supporting Many Play Styles: Players have the freedom to go through the game at their own pace and choose the paths they take through the world. Experiment with different abilities and items to find creative solutions to any problem.
A Deep Mystery Under The Surface: Though we are a small team, we have decades of AAA experience from before we went independent, and our last game The Magic Circle has won awards for its story and narrative. That being said… with The Blackout Club, we have a few new tricks up our sleeve we think are going to surprise even the most veteran horror game fans.
Character Growth & Customization: Players get to create their own character and customize them by unlocking new clothing, gestures, and hairstyles. As players level up they will also unlock new expansion slots and upgrade their abilities.
An Unseen Threat: If players are not careful and draw too much attention to themselves, The Shape will come for them. You'll need to stick together and look out for one another while it hunts you down. There's one catch… You can only see The Shape by closing your eyes.
The Blackout Club Gameplay Screenshots
Other games you might enjoy: Minecraft for Windows 11, Sekiro for Windows 11, Fortnite for Windows 11